Ages 18 and under. Space is limited: Register here.
Animation faculty memberChristine Banna will be hosting this workshop, presented in partnership with the BFA Animation and Motion Media department and the Boston International Kids Film Festival.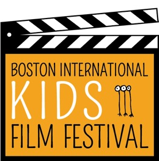 In this workshop, students will experiment with animating pure movement without the constraints of the drawn line and representation. In this way, we will be free to explore the principles that allow us to create the illusion of movement with both stop motion and 2D animation. This workshop is open to all experience levels. You do not need prior knowledge of animation to participate.