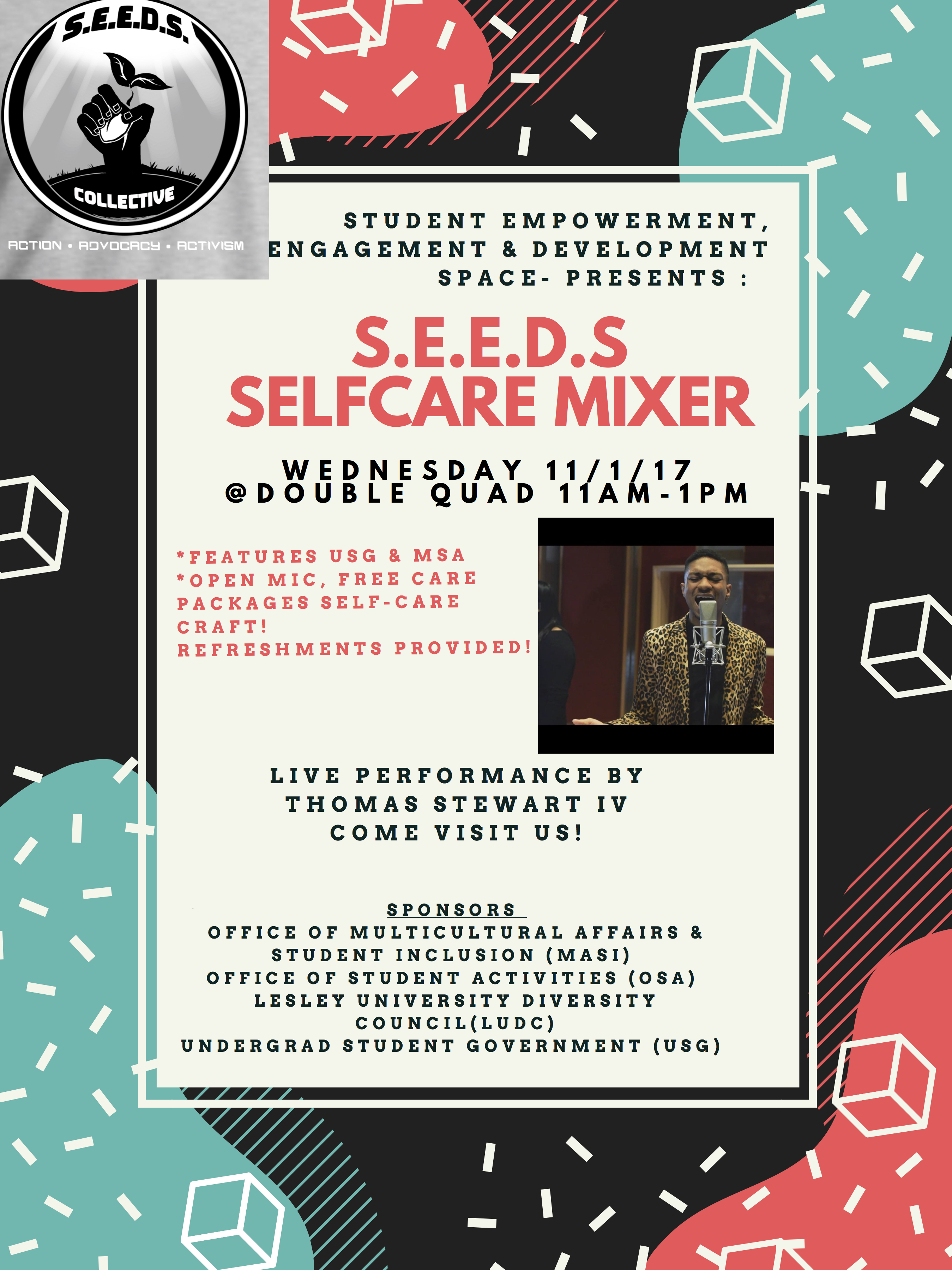 Learn ways to engage in self-cafe with S.E.E.D.S. Please join us for:
*Live Music by Thomas Stewart IV
*Open Mic, free Care packages, self-care craft and more.
*Refreshments provided! 
Student Empowerment, Engagement & Development Space is a student lead affinity group that strives to empower and uplift black/person of color, queer/trans, undocumented and marginalized identities and communities through action, advocacy and activism. S.E.E.D.S. Collective seeks to translate lived experiences with efforts to actively carve out safe spaces and create knowledge through a cultural context. This "pay it forward" approach is not only empowering for students but also has a positive impact on the communities at large through forums for dialogue and healing.
The Undergraduate Student Government will also be in attendance, reminding students that the organization seeks to be the voice of the student population, and the Multicultural Student Association, which seeks to create a safe space for students of multiple identities, is expected to be in attendance.