The Girlhood Project (TGP) at Lesley University is celebrating ten years of transformative teaching, learning, service and feminist scholarship. We're bringing together Girlhood scholars, Girl-serving organizations, Girl-centered change makers, TGP alumni and friends for a one-of-a-kind conference experience. Please join us for a day of celebration, co-creation, community and critique.
Conference Plenary Presentations: 
The Girlhood Project, 2.0: Dr. Amy Rutstein-Riley and TGP Team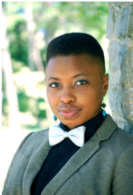 Dr. Dominique C. Hill, Amherst College: Hill is a body-lyricist, disrupter, Black girl celebrator and ethnographer committed to inciting questions that foreground voices, bodies and knowledges of often disappeared and/or silenced populations. Her work situates the body as a pivotal vessel for research, teaching/learning processes and generating collective action. She is currently a visiting assistant professor of Black Studies at Amherst College.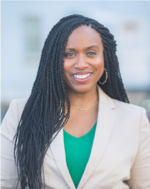 Councilor Ayanna Pressley: Pressley's career has been marked by history-making campaigns and a relentless determination to advance a policy agenda focused on girls and women, breaking cycles of poverty and all forms of violence, and reducing trauma in our communities. Pressley was first elected to the Boston City Council on November 3, 2009, becoming the first woman of color ever to do so. In 2011, she became the first woman in 30 years and the first person of color ever to top the ticket. On the trail and in office, Pressley doesn't shy away from sharing her story as a survivor of childhood sexual abuse and sexual assault as a college student. Pressley founded and Chairs the City Council's Committee on Healthy, Women, Families, and Communities and has built broad and diverse coalitions to advance lasting, meaningful reforms to complex social issues like teen pregnancy and trauma. Pressley is an Aspen-Rodel Fellow in Public Leadership (2012).
Conference sessions include:
Action-oriented, experiential workshops
World Cafe Lunch - inquiry and generativity in community
Girl-serving organizations meet up and network exchange
Building an agenda to bring intersectional girlhoods from margin to center
Save the date of February 2, 2018 and register at: https://www.eventbrite.com/e/redefining-girlhood-from-margin-to-center-…