The health and wellbeing of our university community and members of our extended community are always first, so in keeping with federal and state health and safety guidelines related to Coronavirus 2019 (COVID-19), Lesley University has postponed this event. We're monitoring this situation and will make rescheduling decisions as soon as circumstances allow. Please continue to consult lesley.edu/events and lesley.edu/covid-19 for updates.
---
Lesley's College of Art and Design presents the internationally recognized Sketchbook Project and its Bookmobile, a converted gelato truck from the Brooklyn Art Library that houses some of the Sketchbook Project's archive of over 41,000 books from 130 countries. We invite the general public and Lesley community to engage with the 500+ sketchbooks in the Bookmobile during the week it is parked inside the Lunder Arts Center atrium.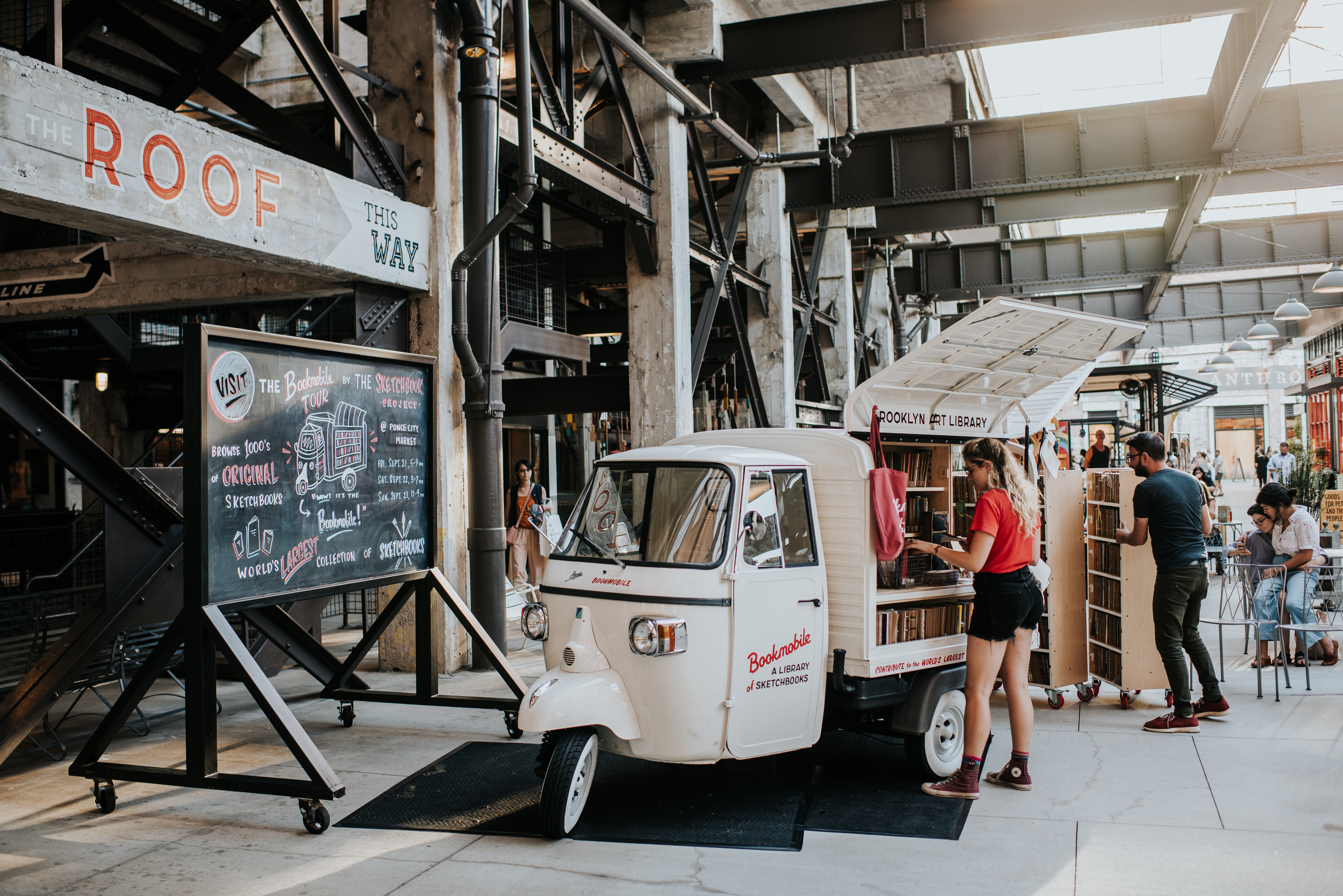 The multi-faceted exhibition and public programs for high school students, the Lesley community, and general public will run for one week, culminating in an evening panel with Boston artists from 7-8:30 p.m. on Friday, April 3. This is The Sketchbook Project's first time in Boston since filing for nonprofit status and is a part of the 2020 Boston Design Week, March 25-April 5. Discounted membership for the Sketchbook Project will be available for members of the Lesley community.
---
Organized and curated by the Illustration and Visual Narratives department, the Office of Community Engagement, and Exhibitions.
The Lunder Arts Center and atrium are accessible by wheelchair through the front entrance.