In an effort to continue celebrating the amazing work within our Lesley community, Sherrill Library will be hosting an exhibit in their atrium highlighting two talented undergraduates, Mosheh Tucker and Rocky Cotard. They are both very well known for their work in visual arts and mixed media design, and here we seek to represent narrative and storytelling within the portraits of women from their communities.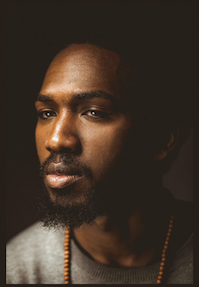 Mosheh Tucker was born in Boston. He was raised in an intercultural household by his mother, who is of Haitian descent, and his father, who is an inter-generational African-American. These two dynamics have fueled his work, giving him two distinct experiences of what he refers to as the Black experience. Tucker is a painter and draftsman, but his work remains highly experimental, which has led to his exploration of other mediums and means of rendition, such as photo, video and installation. He sees himself as an art-maker, but his work is tied to an intellectual process that turns his work into an educational body. Tucker is primarily a portrait painter, his preferred medium being oil paint. He has been featured in shows at Boston City Hall, Lesley University's Raizes and Roberts galleries and Boston's Inner City Sanctuary for the Arts. He has received awards for his skill and passion for change and artistic exploration. Tucker's exploration of technique and the boundaries of paint has lead to the creation of vibrant, stunning work.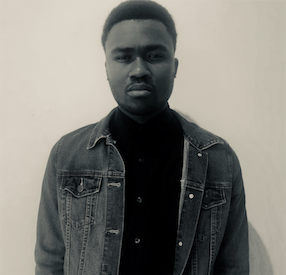 Rocky Cotard, born in Mirebalais, Haiti and raised in Boston, places himself between two cultures and institutes himself as a bridge for artistic international connections. He draws inspiration from artists like Gontran Durocher, Phillipe Dodard and Ronald Mevs. He returns to Haiti on a yearly basis, which informs his work. His body of illustrations depict the perspective of the Haitian diaspora, in defiance to the narrow representation of it through the media. Cotard's paintings, prints and illustrations dig into his identity and lineage to collect his history, to reclaim his narrative and to build cultural pride. His work portrays a wide range of color, the use of bold figures that demand attention, and improvisation. Conceptually, the work fights unbalanced power by raising the people who have been generalized and making them into icons whose power is present and staring back.
The opening reception for this exhibit is March 1 from 5 to 7 p.m. including light refreshments, free and open to the public.