Visiting artists, writers, curators, art historians and critics present their work and ideas during a public lecture series sponsored by the MFA Visual Arts program during each residency.
These events are free and open to the public and are accessible by MBTA redline train to Porter square.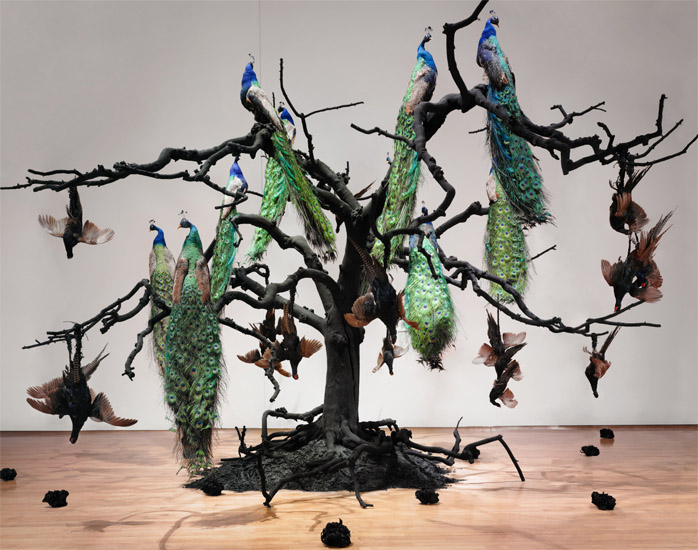 Sourcing from natural forms and materials, Petah Coyne creates large scale works filled with materials ranging from silk flowers to wax to taxidermy. As described in her solo exhibition at Mass MoCA in 2010: "All of Coyne's works take inspiration from personal stories, film, literature and political events. Coyne takes these sources and applies a Baroque sense of decadent refinement, imbuing her work with a magical quality to evoke intensely personal associations."
---
The Art Talks Lecture Series is sponsored by the College of Art and Design MFA in Visual Arts program and the Massachusetts Cultural Council.