What Every School Leader Needs to Know About Effective Literacy Teaching, Coaching, and Teacher Leadership
Join Irene Fountas and Cindy Downend for a 4-day seminar for school leaders. Learn how to support teachers' literacy instruction in grades K–6. We'll explore how effective teaching, student assessment, coaching, and supervision can improve students' reading and writing.
You can take this seminar on the Lesley University campus in Cambridge, Massachusetts, or at your school with a group:
On-Campus: January 27-28 & March 16-17, 2020
At Your School: For a group, by request
Develop a foundation in literacy theory, assessment, and instructional practices. Specifically, we'll discuss guided reading, literature study groups, readers' workshop, writers' workshop, guided writing, and interactive writing.
Learn about observational tools you can use to examine classrooms. You'll also analyze videos of teaching to understand best instructional practices, and how to use language that supports teacher development.
You'll earn 25 professional development hours in this seminar.
Hosted by the Lesley University Center for Reading Recovery & Literacy Collaborative
Seminar Topics

Common Vision, Common Goals, Common Language
Fostering a Culture of Teamwork
Establishing Coherence: Designing Layered Systems for Improving Student Achievement
A Culture of Continuous Professional Learning
Understanding Reading, Writing and Language Development as Complex Processes
Assessment: Measuring What is Essential to Know about Student Reading and Writing Behaviors
Thinking and Talking About Texts in Interactive Read Aloud
Understanding Texts, the Readers, and the Design of Shared and Guided Reading
Independent Reading and Writing About Reading: Developing Students' Comprehension
Teaching Reading Minilessons: Making Learning Visible
Phonics, Spelling and Word Study
The Writing Process
Literacy Intervention
Analysis of the Implementation Journey and School Culture
The Role of the Instructional Coach and Teacher Leaders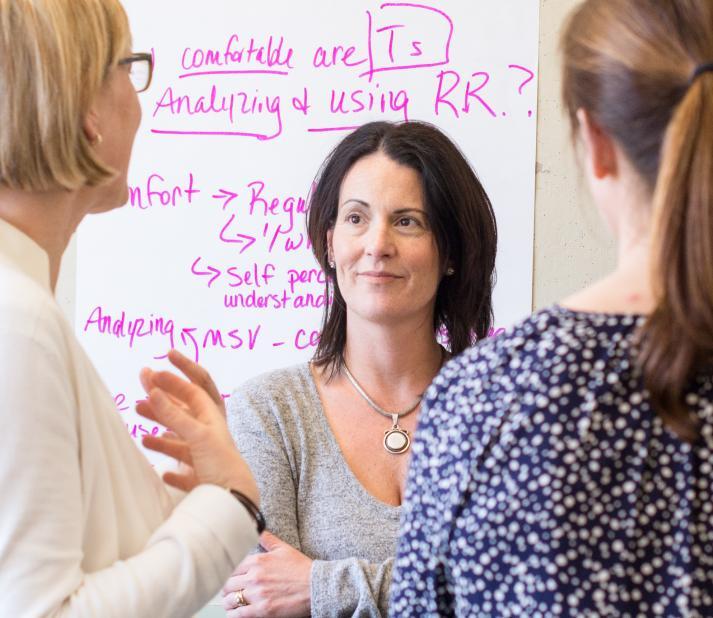 We can deliver this 4-day training for a group of school administrators in your school or district, or in a neighboring district.
Group size: 50-100
$2,250/person (includes all books and materials)
Additional fees: Presenter's travel expenses
"From start to finish, this program has been useful. As a newbie to understanding literacy, I could not have asked for a more comprehensive immersion."
Jerry Gregoire, Principal, SAU 101, New Hampshire
Cancellation Deadlines & Refund Policies
You must cancel in writing two weeks before the start of the seminar to get a refund minus a $50 processing fee. Email litcol@lesley.edu to cancel. If you are unable to attend, you may send a substitute at any time. Regardless of weather conditions, if the event is held but you cannot attend, you will be billed for the full amount.
Explore More Offerings
Here are some additional professional learning opportunities you may be interested in.
Lesley University
Center for Reading Recovery & Literacy Collaborative
29 Everett Street
Cambridge MA 02138