A Coherent Approach to Literacy Teaching and Learning
The goal of Literacy Collaborative is to assure high-quality literacy instruction and success for all students in grades K–8. We achieve this goal by building professional capacity of your school's administration, leadership team, literacy coach, and teachers.
Literacy Collaborative is about strengthening school culture and getting everyone on the same page about the most effective ways of teaching reading and writing—from school leadership and literacy coaches to the classroom teachers.
This national initiative supports improved literacy achievement by:
Providing a research-based, instructional model grounded in authentic literacy experiences that are student-centered, language-based, process-oriented, and outcome-based
Enhancing literacy leadership through training and supporting school-based leadership teams, administrators, and literacy coaches
Establishing long-term site-based professional development and coaching for every member of the school's literacy faculty
Helping schools develop program evaluation plans to analyze student achievement data to focus their professional development and coaching most effectively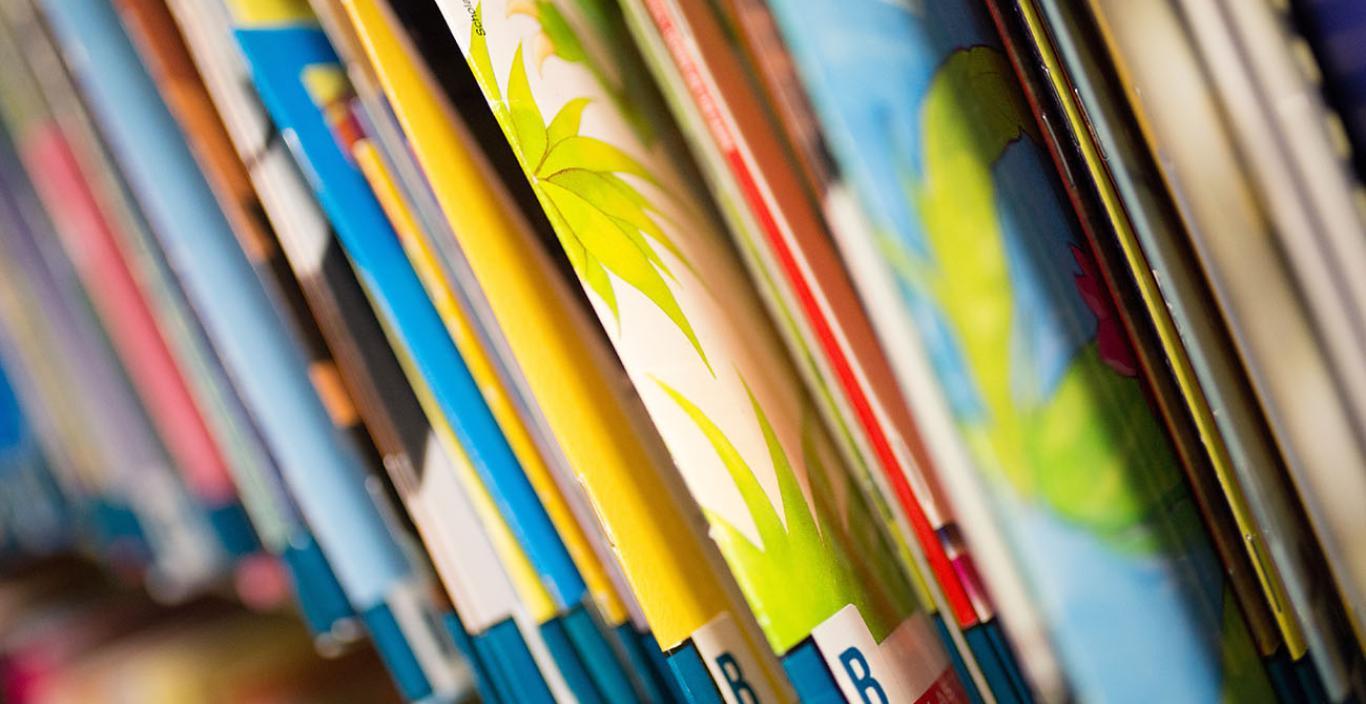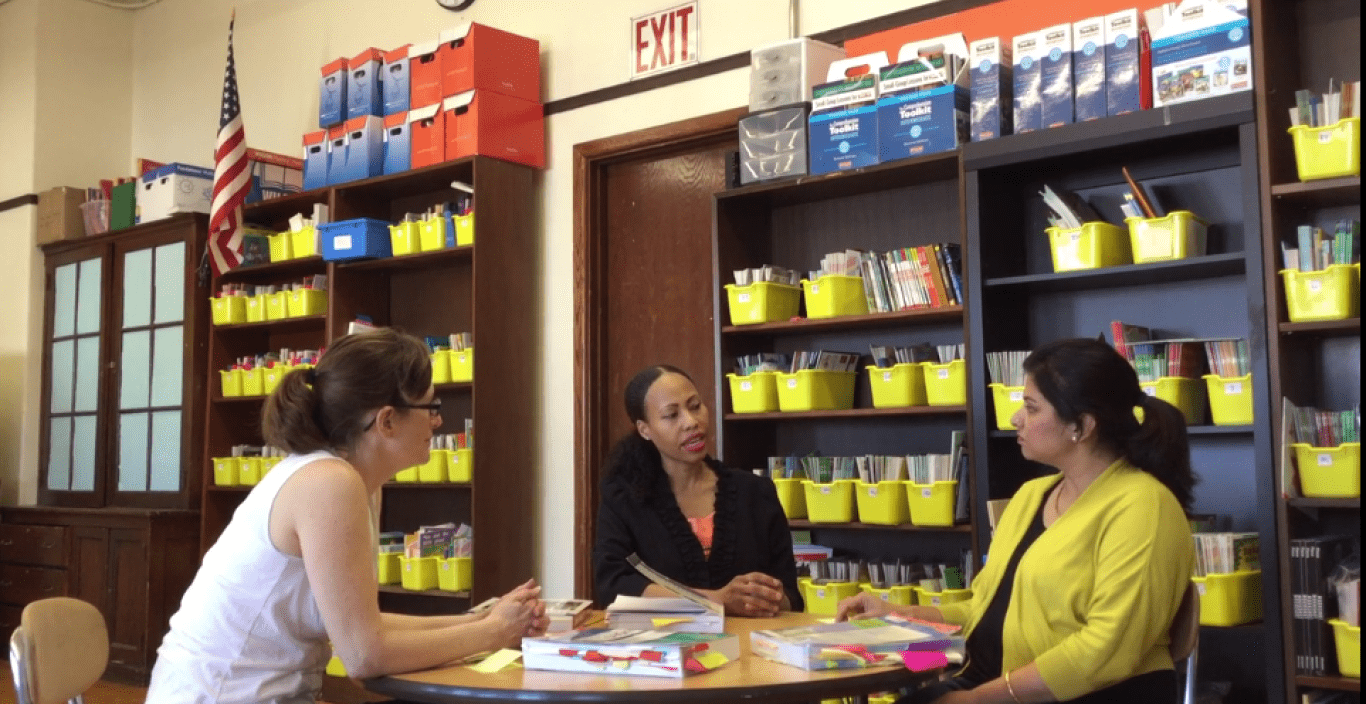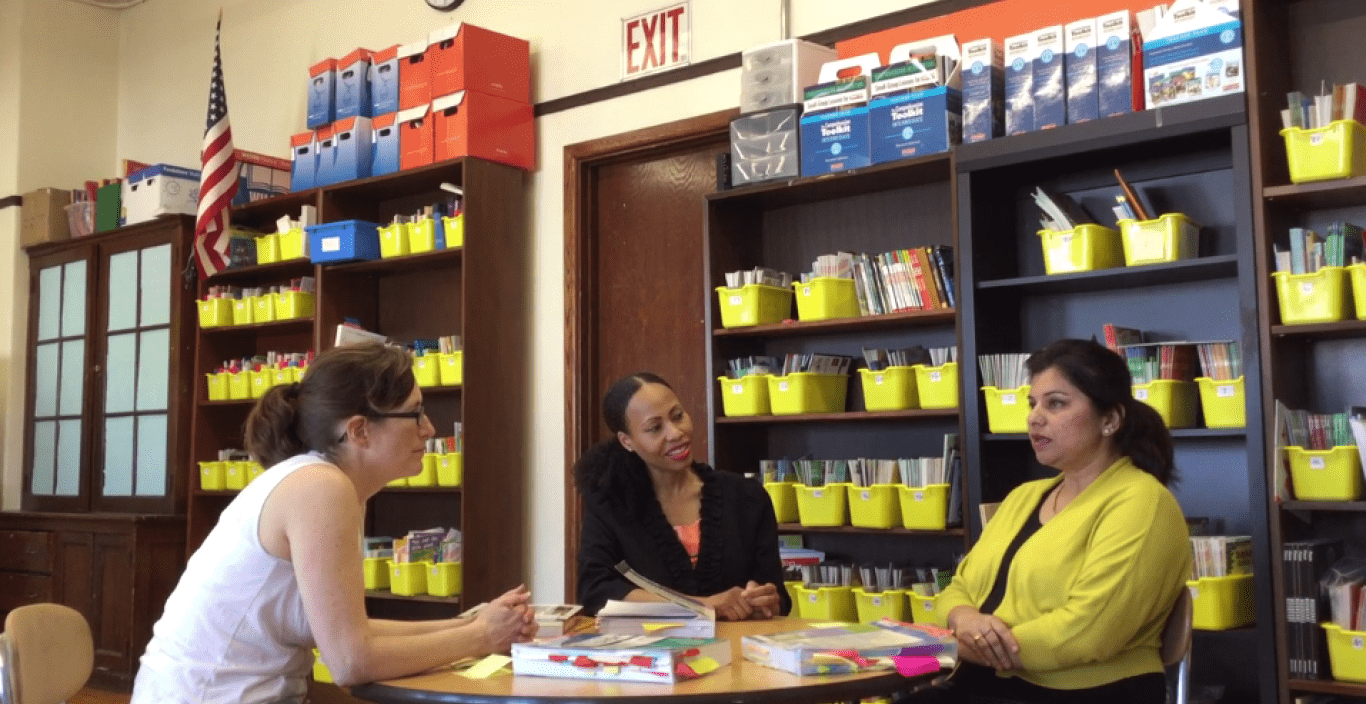 Literacy Collaborative Testimonials
Hear what educators have to say about this whole-school reform model.
Launch Gallery
A Design for School Improvement Based on Teacher Expertise
In schools that implement the model, all teachers use the same instructional methods that have been proven to improve student outcomes. The teachers regularly and systematically observe and assess their students. That way, they can respond to the differing needs of each learner in their classroom through whole-group, small-group, and individual literacy instruction.
Literacy Collaborative is based on the belief that teacher expertise is the most important element in improving student outcomes. Therefore, central to the program is the role of the highly-training literacy coach or teacher leader. Literacy coaches and teacher leaders are a resource for all teachers in the school. They provide professional development to the teachers about best practices, and support them in their classroom instruction.
Literacy coaches and teacher leaders complete an intensive training with Lesley faculty—on campus and online—to prepare for this important role.
"Though we have seen a variety of approaches to instruction and arguments about content over the years, the key role of teacher expertise in schools must be at the forefront of systemic change if we are serious about educating every child."

Irene C. Fountas,
Director, Lesley University Center for Reading Recovery & Literacy Collaborative
Implementing Literacy Collaborative
Comprehensive school improvement is a long-term process that involves the whole school community. When a school or district joins Literacy Collaborative, they're entering into a partnership with the University training site. This means receiving ongoing support from the university's faculty.
Here's how we work with schools and districts that are participating in the model.
Phase 1: Forming a Literacy Leadership Team
The literacy leadership team creates a common vision for literacy teaching and learning in their school. (This phase can happen the year before or concurrently with phase 2, the training year.)
The team may look a little different at each school, but typically has 6 or more members representing these roles: Principal, literacy coach, teacher leader, classroom teachers from different grade levels, special education teacher, ELL teacher, and other literacy professionals.
We strongly recommend that the members of the school's literacy leadership team participate in these 2 trainings on the Lesley campus in Cambridge, Massachusetts, or at their school for a group (upon request):
Phase 2 (Year 1): Literacy Coach Training & Classroom Practice
The school's literacy coach (or teacher leader) starts their intensive training at Lesley University with a cohort of coaches from other schools. The training is tailored to the group by grade level: K–2, 3–5, and 6–8.
They participate in 4 weeks of face-to-face training on the Lesley campus, spread out over the year, with the first week beginning in July or August.
Between the week-long training periods, the literacy coaches complete 120 hours of online coursework. And, for the entire school year, they teach the literacy block in one classroom in their school every day, with the same group of students. That way, they have first-hand experience in the teaching methods that they'll be coaching their colleagues about later.
A Lesley faculty member visits each participating school to meet with the principal, coach, and literacy leadership team to support the work of the coach in training.
Literacy Collaborative Courses
The coaches record videos of their teaching and coaching, and complete readings, case study assignments, and reflection papers. The literacy coach earns 9 graduate credits from Lesley University upon completion of the training.
Here are the three, 3-credit courses they take during the training year:
EEDUC 6056: The Reading Process, Texts, and Teaching in Reading Workshop

This course will give you a deep understanding of theory and practice in the reading process and how children's processing changes over time; an in-depth knowledge of the features of texts, characteristics of genre, and an understanding of how to match texts to readers for effective teaching; and teaching within an organizational framework for reading workshop. We give attention to children who struggle and to children whose first language is not English.

EEDUC 6057: The Writing Process, Students as Learners, and Teaching in Writing Workshop

This course is designed to help you develop deep understandings of theory and practice in the writing process and how children develop as writers over time; the use of assessment to inform ongoing instruction; supporting learners through inquiry into genre craft, and conventions of writing, and how to use an organizational framework for teaching in a writing workshop. We give attention to working with children who struggle learning and those whose first language is not English.

EEDUC 6051: Multiple Roles of the Literacy Coach

This course gives you the opportunity to develop theoretical knowledge and skills necessary to work as literacy coaches in their schools or districts. You'll gain experience in how to develop and work with school literacy teams, plan and implement professional development sessions, and provide collegial coaching around the reading and writing processes and the implementation of reading, writing, and language/word study workshops.
"The three instructors were knowledgeable, but approachable and funny. I think this group of students is also a wonderful cohort to take this journey with this year. The amount of information available and shared (i.e. books) was extremely valuable to my upcoming practice in the classroom."

Tara Venuti,
Reading Specialist, Concord Public Schools, Massachusetts
Phase 3 (Year 2): Field Year
The literacy coach provides professional development to the school's teachers about literacy teaching and learning. The coach also meets with teachers one-on-one to provide support. For example, in a coaching session, a teacher might talk about a recent lesson in their classroom—what went well, what didn't go so well—and the coach might provide suggestions for the future. The coach hasn't necessarily watched the teacher's lesson. That's because the coach's role is not to supervise the teacher, but rather be the teacher's equal partner in education and a resource.
Phase 4 (Year 3 and beyond): Ongoing Professional Development
It's essential for literacy coaches to continue their work to expand their skills in teaching, planning professional development, and coaching. All literacy coaches attend professional development training at Lesley University for one week (5 days) each year, and their administrators come for 2 of the days.
Over the course of the week, the coaches engage in new learning and strategies that they can bring back to their schools. It's also a time to network with other school teams.
Year 3 is also when the benefits of Literacy Collaborative Affiliation kick in. Participating schools receive a 10 percent discount on several of our other workshops and trainings, as well as research and data analysis support, faculty support, publications, and other benefits.
Benefits of an Active Literacy Collaborative School
Find out more about what you get with the Literacy Collaborative affiliation fee.
Literacy Coach Training Weeks & Ongoing Professional Development Dates
Week 1: July 30–August 3, 2018
Week 2: October 15–19, 2018
Week 3: January 14–18, 2019
Week 4: April 29–May 3, 2019
Final 4 Days:  December 10–13, 2019
Intermediate (Grades 3–8)
Week 1: August 6–10, 2018
Week 2: November 4–9, 2018
Week 3: January 28–February 1, 2019
Week 4: May 6–10, 2019
Final 4 Days: November 12–15, 2019
Ongoing Professional Development Dates
Primary (Grades K–2): October 1–5, 2018
Intermediate/Middle (Grades 3–8): November 5–9, 2018
District Training: January 7–11, 2019
"The activity that pushed my thinking the most was observing the pre-conference and post-conference videos. The structure of stopping the video mid-stream to talk about the doors we could have taken, coaching moves, and language to try out pushed my knowledge and proficiency around coaching."
Lynni Nordheim,
Literacy Coach, Brookline Public Schools, Massachusetts
Lesley University
Center for Reading Recovery & Literacy Collaborative
29 Everett Street
Cambridge MA 02138