You're applying to college for the first time. That's a huge deal. The good news is you don't have to go it alone. We're here to help with anything you need, whether it's a question about the Common App or a 5-minute pep talk.
To put you on the path to application success, we've outlined some of the major steps you may want to start prepping for now. But, because the application process for each undergraduate program is a little different, be sure to check out the Apply Now section of your desired program's webpage. There, you'll find important application deadlines and requirements you need to know about.
Transferring from another college or university?
We've put together a personalized application checklist just for you. View next steps for transfer students.
Have you met all of our academic requirements? Before you jump headfirst into the application process, make sure you've completed required high school coursework, including:

4 years of English
3 years of math, including Algebra II
3 years of science, including 2 or more lab courses
3 years of history/social sciences, including U.S. History

For more information, see your program's webpage.
Schedule any applicable standardized tests, like the SAT, ACT, or Advanced Placement (AP) Test, so you can submit scores in time for your application deadline. If you are applying to a program in the College of Art and Design, submitting test scores is optional.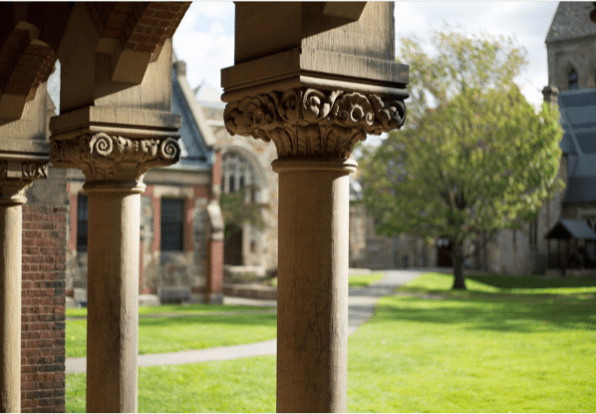 Awarding of Advanced Credit
There are several ways you can earn college-level credit before you start your undergraduate program, shortening the time it takes to earn your degree. At Lesley, we award undergraduate students advanced credit in the following ways.
3. Request your recommendation.
Have a favorite teacher who knows you and what you're capable of? Now's a good time to ask if they're willing to write you a letter of recommendation to support your application. You'll only need one.
4. Ask for your transcript.
Have your guidance counselor or principal send us your official high-school transcript. If you didn't complete high school, but took the GED or HiSet instead, submit an official copy of your test results.
5. Write something powerful.
Your college essay is how we get to know you on an individual level and begin to understand both your passions and aspirations. Who are you? What will you bring to the Lesley community? Tell us your story.
6. Show us your portfolio.
If you're applying to a BFA program, or undergraduate certificate program in art and design, you'll need to submit a digital portfolio of your strongest and most recent artwork.

For details and tips, check your program's webpage.
7. Complete and submit your application online.
Create a profile, write your college essay, and list your education and activities in the Common Application's online form. Use the Common Application to send us your letters of recommendation and transcripts.

Fall 2019 Applicants
The online Common Application is now open.

Deadlines:

December 1 for Early Action (Fall/September start) or Spring/January start

February 15 for Regular Admission (Fall/September start)