Whether you're an undergraduate student who's transferring from another college or you're an adult who's returning to school after many years, at Lesley we can help you make your dream of finishing your bachelor's degree a reality.
Below, you'll find some helpful hints and next steps to consider as you begin the application process. For specific deadlines and requirements, visit the Apply Now section on your desired program's webpage.
Adult Degree Completion Students
Use the application form in your program's application guide, which you can find on the individual program pages.
Did you know that we accept up to 90 credits? It's true. We can help you maximize the credits you transfer from other colleges. Or, if you're returning to school later in life, we can help you receive credit for prior learning and professional experiences. The more credits you receive, the faster you'll complete your bachelor's degree.
2. Request your transcripts.
If you've earned fewer than 60 college-level credits, have your high school send us your official high-school transcript. If you didn't complete high school, but took the GED instead, submit an official copy of your test results. However, if you've earned 60 or more college-level credits, all you have to do is send us your college transcripts.

3. Connect with a counselor.
Confused about transferring credits? Want to make sure the bachelor's degree program you're considering is a good fit for your goals? Our degree completion counselors can answer any questions you may have. From finding your perfect program to applying, we're here to help.
4. Create your personal statement.
Your written personal statement, either 1–2 or 2–3 pages depending on your program, gives us insight into your motivation, purpose in pursuing a degree program, writing skills, and communication style.

For details, visit the Apply Now section on your program's webpage.
5. Complete and submit your application online.
You can find your application form by visiting the Apply Now section of your desired program's webpage.

Deadlines for Transfer Students:

May 1 for Fall/September start and December 1 for Spring/January start.

Deadlines for Degree Completion Students:

Deadlines are on a rolling basis. We'll review your application once we've received your materials.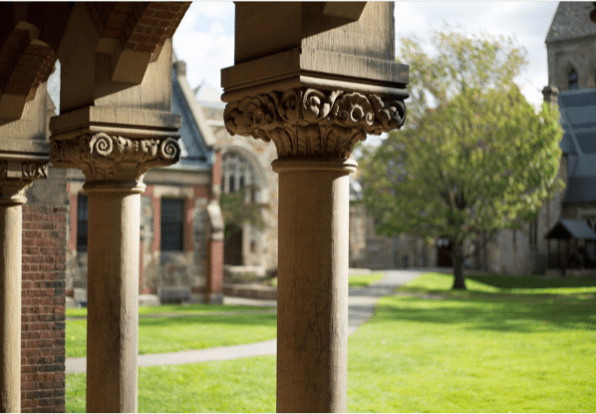 Awarding of Advanced Credit
There are several ways you can earn college-level credit before you start your undergraduate program, shortening the time it takes to earn your degree. At Lesley, we award undergraduate students advanced credit in the following ways.
Enroll in any on-campus undergraduate program or choose one specially designed for adult learners:
Choose an online program that fits with your life and your schedule:
Have an associate's degree? You can earn your Lesley bachelor's degree in these areas taking classes on Friday evenings and Saturday mornings at the Bunker Hill Community College campus. It's an affordable and convenient option for completing your degree.
On-Campus & Bunker Hill Programs