A partnership with CultureHouse and City of Cambridge
Former Out of Town News Kiosk | 0 Harvard Square, Cambridge, MA 02138
Tuesday-Sunday, March 1-31 | 12-8 pm daily
(Closed Mondays)
Free and open to the general public.
Lesley Art and Design partners with CultureHouse and the City of Cambridge to set up a temporary residence at the iconic and former Out of Town News Kiosk, adjacent to the MBTA train station in the center of Harvard Square.
For the month of March, students and faculty from the Environmental Design Studio course, the Office of Community Engagement, and the Illustration and Visual Narrative department present a series of installations, ideas, and experiences that engage passersby in Harvard Square.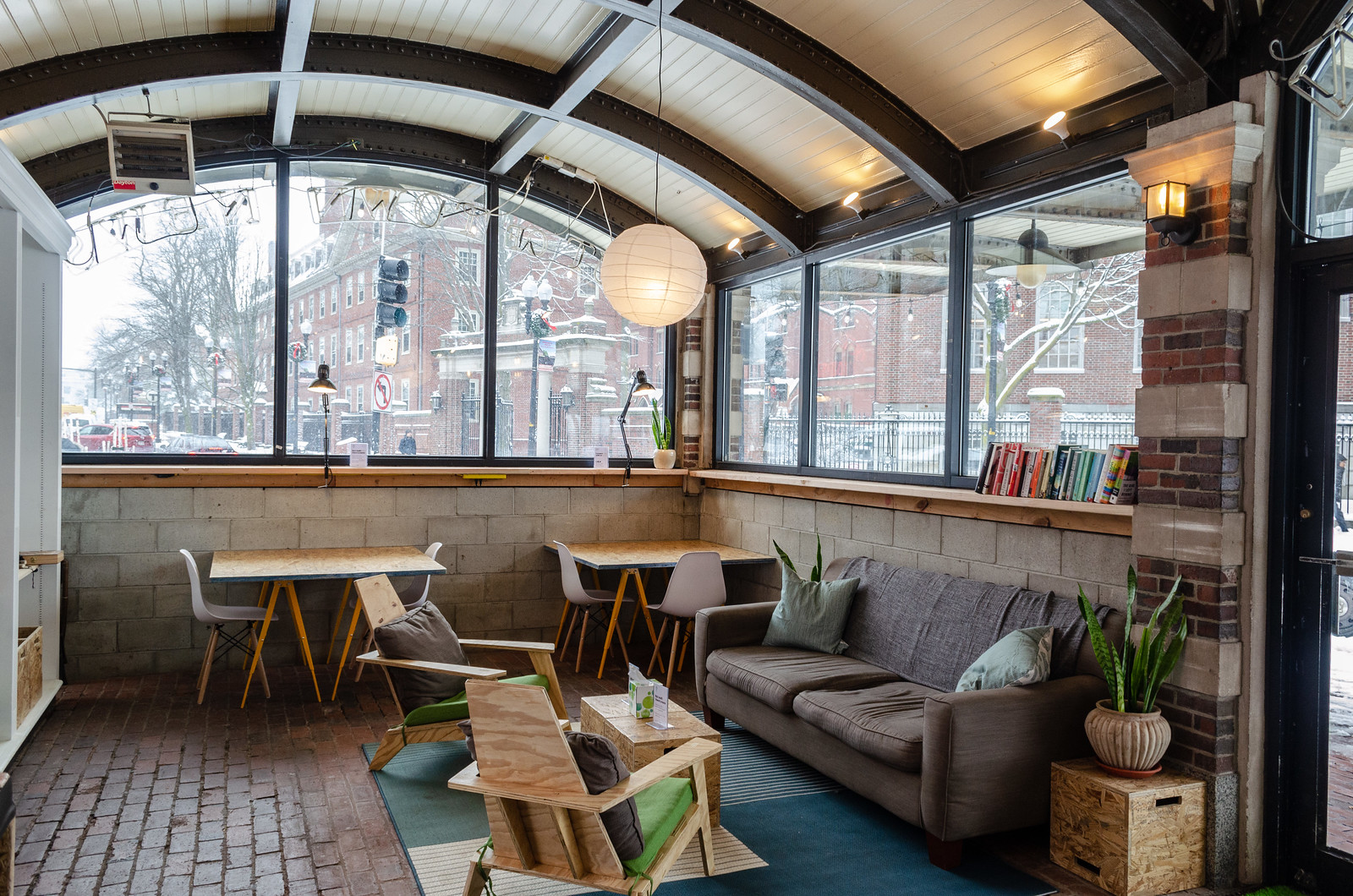 The series of dynamic programs — some of which are featured in 2020 Boston Design Week (March 25-April 5) — explores the sensory and social potential of public space and public commons. Installations include millwork, neon, performance, printed pieces, a range of books, 'zines and merchandise created by Illustration and Visual Narrative students.
Out of Town News officially closed in October 2019 after 60 continuous years, but reopens to commuters, students and the general public as a renewed space for activity and exchange that points to its original days as a favorite meeting point with its quintessential array of newspapers, magazines, candy, and miscellaneous retail.
---
SCHEDULE OF DROP-IN EVENTS
Free and open to the general public.
Student 'zines, stickers, posters, books, buttons available for sale daily 12-8 p.m.

March 3, 12-5 p.m.
Cambridge Soup + Public Opening

March 4, 12–2 p.m.
Cambridge Soup + Public Opening

March 11, 12–2 p.m.
Chinese Ideograms Workshop

March 12, 12–2 p.m.
Wrapping + Caring Workshop

March 19, 12–2 p.m.
Sound Bathing Workshop

March 25, 6-8 p.m.
Pecha Kucha

March 27, 9 a.m.-12 p.m.
Student Final Work Critique + Public Closing
 
March 25-31, 12-8 p.m. daily
Boston Design Week