Following the Greenway's summer installation, Chris Labrooy's work is displayed at the Lunder Arts Center through May 2020. His piece Flight, Jaguar Etype can be seen in the Roseland gallery, the space facing Roseland Street just off Massachusetts Ave.
His impossible compositions are odd and alluring because they appear hyper-real, though every single pixel is meticulously 3-D-modeled, using photographs only for reference. "Nothing is meant to be deliberately deceiving, but that's a function of the craftsmanship and the hours and hours of experimentation that go into this," says Labrooy.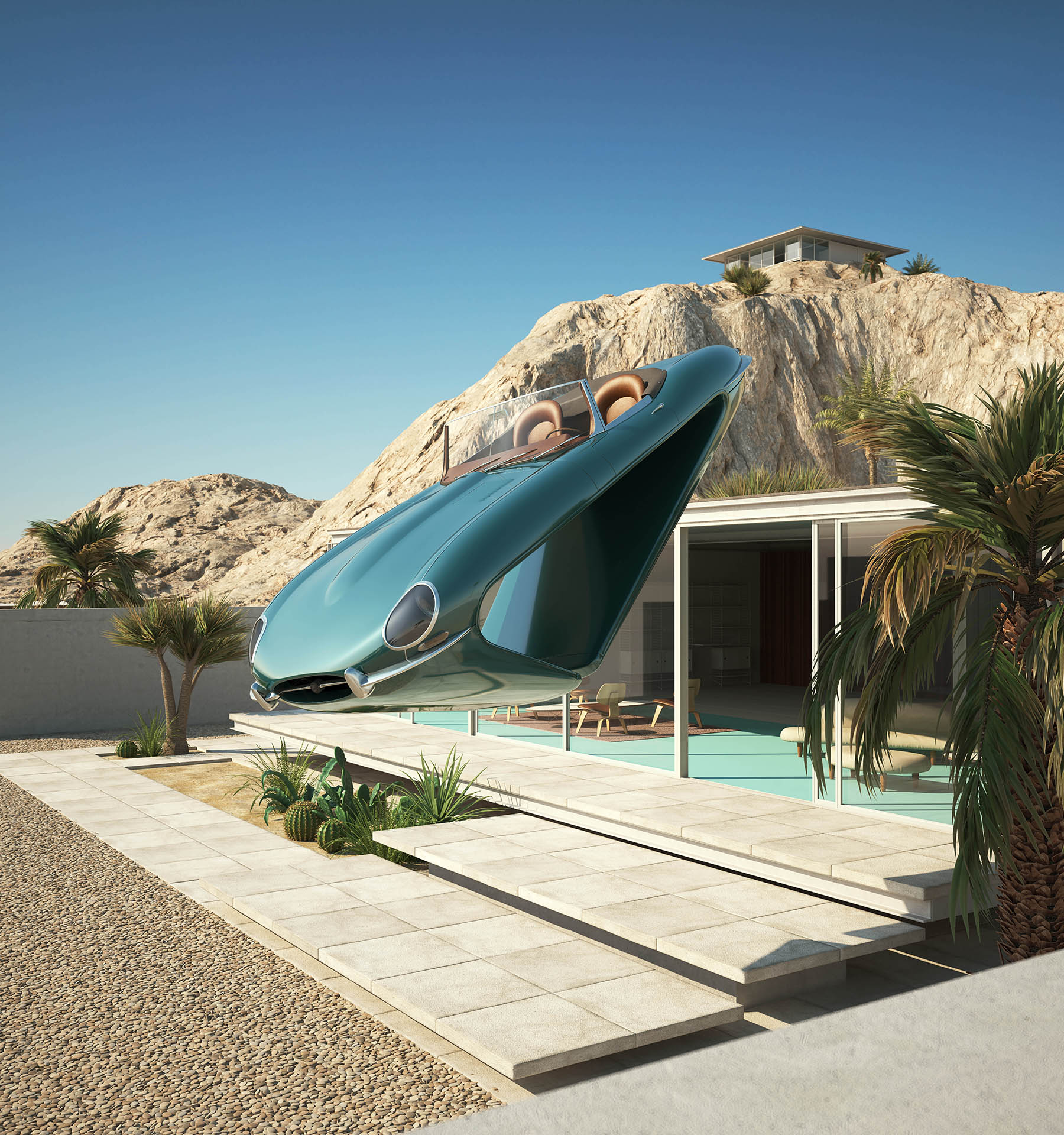 Chris Labrooy is an artist and designer who lives and works in Scotland. After graduating from the RCA with an MA in design products, Chris first began to use 3D as a simple tool to visualize ideas for furniture and products. As 3D technology and hardware evolved, Chris saw an opportunity to explore CGI as a creative medium in itself with which he could subvert and twist familiar everyday things into new sculptural forms. Chris is interested in the intersection between architecture, product design and visual art.
Labrooy's work can be seen across the UK, Europe, and the United States for advertising, editorial and publishing. His clients include: Apple, Porsche, Nike, Jaguar, AT&T, Citroen, British Airways, Time Magazine, Mcdonalds, T-Mobile, Transport For London, Ted Baker, Target and Prudential Callaway Golf.